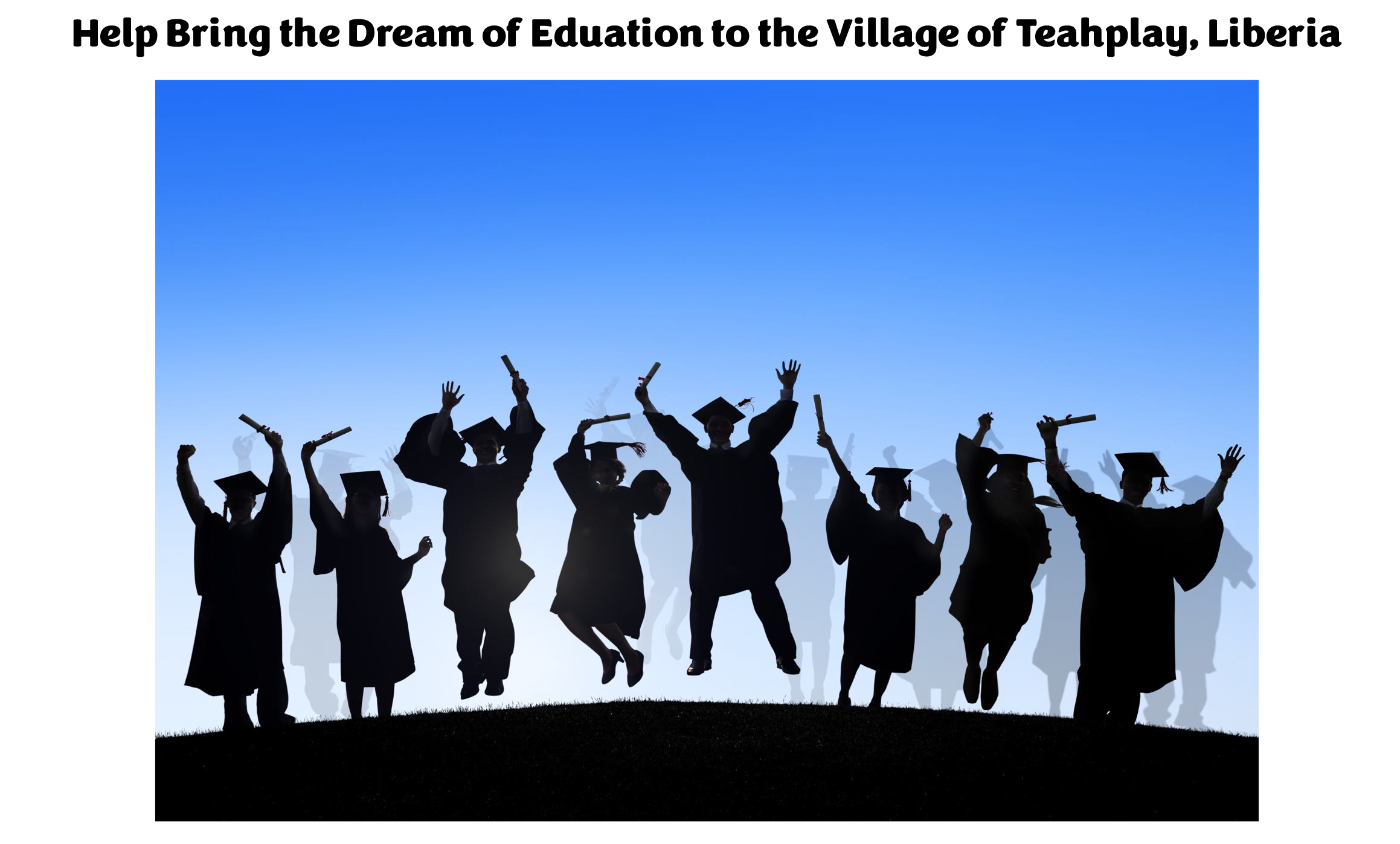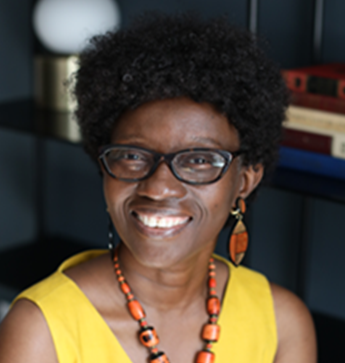 Dr. Carol Mills Kamara
Licensed Clinical Social Worker
President & Executive Director
Read more about Dr. Carol Mills Kamara
"I'm truly inspired by the potential of children and youths. It has been my great pleasure to become a part of this exciting project to bring education and support to the children of Teahplay, Liberia and to support other children.
As Malcom X says – Education is the passport to the future, for tomorrow belongs to those who prepare for it today. I look forward to helping develop a new generation of healthy, happy and productive youngsters."
Carol Mills Kamara grew up in Jamaica with a single mother of nine children. Although she lived in a close and loving family, they struggled to afford the basic necessities of life. Along with her personal struggles, she also witnessed how poverty and a lack of education made life an on-going battle for survival for many children in her native country.
Carol is a New York State Licensed Clinical Social Worker working as a clinical/administrative supervisor and psychotherapist with children and adolescents in the NYS child welfare system and in private practice.
She is a trauma specialist who focuses on helping with spiritual guidance, depression, anxiety, developmental and situational issues, primarily related to attachment and various traumas, problem solving conflict resolution and parenting.
She earned her Master of Social Work degree from Fordham University Graduate School of Social Service, her Bachelor of Science degree in Business Administration from City University of New York – York College – there she graduated Magna Cum Laude and later worked in business for more than 12 years. Also, Carol is a graduate of the Fordham Center for Nonprofit Leaders' Executive Education program and she holds a Doctor of Ministry Degree from Alliance Theological Seminary where she studied Global Leadership, Ministry and the Intersections of Ministry, Trauma and Spirituality. She is an ordained pastor.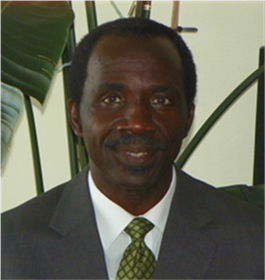 Sammy Kamara
Vice President
Read more about Sammy Kamara
"I'm excited that my dream of helping to build a modern Learning Center and Dormitory in my native village of Teahplay, Liberia, West Africa is about to come true.
Desperate to escape extreme poverty my beloved parents sent me awaty to get an education. I'm determined to give a hand up out of poverty and education is that hand up.
Join me in this self-sacrificing mission."
Growing up in the impoverished Village of Teahplay, Liberia, West Africa, Sammy Kamara became the victim of physical and emotional abuse from people who were entrusted with his care. Sammy had more painful experiences in his early and adult life than some have in a lifetime.
Learning from these agonizing memories, holding on the precious words of his parents and his strong faith in God, Sammy has dedicated his energy to help as many children as possible avoid similar cruelty and suffering. He is determined to help educate children in and around his native village and support children from other places.
Sammy has a long history of working with children and youths in the USA. He delights in guiding them with life lessons and the Christian faith to support their development to become independent thinkers with strong moral characters and faith in God. He also uses team sport of basketball in public parks and other means to reach at risk youngsters in the Bronx, New York.
Sammy has completed numerous training modules in youth ministry. He also studied at New York Theological Seminary where he earned a certificate in Ministry and Theology. He is an ordained Evangelist.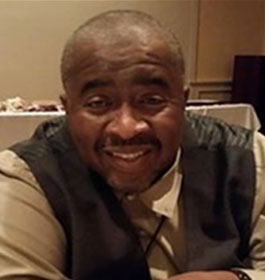 Dr. Cosley Buckley
Director
Read more about Dr. Cosley Buckley
"Education removes ignorance and makes room for enlightenment. Sammy Kamara has seen the vision of a school being a source that will enlighten generations to come. Being a part of this great effort makes me feel like I will be living for centuries to come."
Cosley Buckley has more than 20 years' experience as a Psychiatric Nursing Practitioner at Bronx Lebanon Hospital. He is now a School Nurse and a Minister of Religion who serves the church faithfully and is dedicated to leadership training, organizational development and theology.
Cosley was born in Kingston, Jamaica and grew up in an inner-city community named "Water House". His religious upbringing and his quest for knowledge helped him choose a path of education.
After graduating from high school, Cosley earned a Degree in teaching from Mico Teachers College in Jamaica and a Degree in Nursing from the Edna McCollum School of Nursing at Columbia Presbyterian. He worked as a nurse with a specialty in psychiatry where he cared for individuals with mental illness. Cosley also has a passion for those who are in search of God. To better prepare for the task of ministry and pastoring, he earned a Master of Divinity and a Doctoral Degree in Leadership and Theology from Alliance Theological Seminary.
Cosley is presently serving as Senior Pastor at Hope for Generation Ministry where his love for God and others is demonstrated through his teaching of the Bible, Christian living and service to others.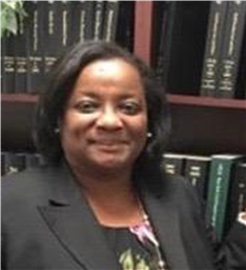 Dorothy Burton, Esq.
Director
Read more about Dorothy Burton, Esq.
"Education is one of the best investments. It is the most important key in the development of children. It eradicates poverty, benefits the family and increases positive life outcomes for generations coming after.
I'm excited and eager to do all I can to help R.O.C.K. achieve its ambitious goal of opening doors to education to guarantee a better future for all."
Dorothy Burton, Esq. is an Attorney-at-Law in New York State with extensive legal knowledge and leadership skills. She has a passion for service to others especially for those who are underserved or disadvantaged. Dorothy travels widely and served as a board member with Africa New Day, Inc. of the Queens Volunteer Lawyers where she still serves as a volunteer.
Dorothy's commitment to helping others led her to become a registered volunteer with the Girls School of Nassau County – Troop 2036. Like other R.O.C.K. directors, Dorothy is committed to helping R.O.C.K. achieve its philanthropic mission. She was educated at the University of Greenwich and specializes in Divorce, Family and Immigration Law.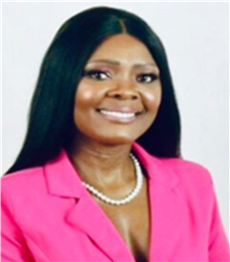 Read more about Maria Dunn, MSW
"Without education we are lost and misguided. I truly feel honored to be a part of this great organization, R.O.C.K. that is working hard to inspire, motivate, support, and empower children and youths to create change in their lives and in our world."
Marie Dunn is a social worker who promotes intervention for organizations and family. She has a successful track record in coaching and training, team building and conflict resolution. She also works in planning, needs assessment, change management, strengths-based assessments and programming for under-served communities.
Marie's educational background includes a Master of Social Work Degree from Fordham University and an AAS in Paralegal Studies from Westchester Community College. She also has certification in Developing Leaders Program from Columbia University, Solutions-Based Casework and Parenting Journey 1 Facilitator Certification.
She was raised in Jamaica. Marie has three siblings, is a dog lover and enjoys the outdoors. Her warm and captivating smile makes her approachable. Her passion for working with children, youths, adults and families fuels her desire to help.
In 2018, Marie started a publishing company called Bold Flamingo. She self-published her first book of poetry in 2019. She is a philanthropist, who volunteers with other nonprofits, such as Focus Forward Project working as a facilitator of a life skills program in the federal jail in New York City. Marie recently started the BlackXChange Korner, a community focused on empowerment, support, as well as promoting cohesiveness among African Americans.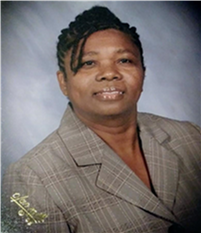 Dr. Yvonne Ricketts
Director
Read more about Dr. Yvonne Rickets
"The saying "knowledge is power" is a tool that I use to effect change. When you put knowledge in the hands of a child you give them more than money you give them power to change their lives. Oh my! I feel so honored and excited to be a part of this project to nurture great minds.
Who knows we may be cultivating teachers, doctors, nurses, pastors, politicians, mental health providers, agriculturalists, scientists and others to change society and improve our world."
Yvonne Ricketts is a Licensed Mental Health Counselor (LMHC) with the State Board of Florida. She earned her Master's Degree in Counseling Psychology from Palm Beach Atlantic University. Yvonne has received additional training in Trauma Outcome Processes (T.O.P.), Therapeutic Crisis Intervention (CTI), and Prepare/Enrich. She earned her doctoral degree in Religious Education from Evangelical Bible College and Seminary.
She has been working with children, adolescents, and families for more than 12 years to bring healing to their mental health.
Yvonne is currently a supervisor of therapists working with the severely mentally ill, including those struggling with co-occurring substance use disorders. This includes helping clients dealing with stress, depression, anxiety and other psychological conditions. Yvonne believes in prioritizing mental health and family dynamics. She has been a born-again Christian for more than 46 years. She is married for 45 years and has seven children and seven grandchildren. She is passionate about the things of God and people across diverse religious and cultural backgrounds.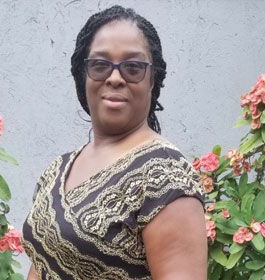 Jacqueline Mills
Director
Read more about Jacqueline Mills
"I am really excited to be a part of R.O.C.K. and the humanitarian work we are engaged in. It makes me realize how important it is to invest in the younger generation. Giving them an education is the biggest impact we can ever make. R.O.C.K's vision to help children and to build a facility to educate children and others is really powerful. The beautiful thing about learning is that once you receive it no one can take it away from you and it can change your life forever. I believe that as the children learn, each one will teach another one, thus creating a legacy of learning that will be passed on to other generations.
So, I encourage you to join us on this mission to educate children and youths."
Jacqueline Mills has many years of experience serving as treasurer and bookkeeper. She took various courses through Business Accounting London and served as treasurer for the Beulah Church of God 7th Day for over twenty years. She has also been serving as bookkeeper and providing oversight of culinary staff for the New York City Department of Education for eleven years.
She is trustworthy and a woman of integrity. Her honesty and work ethics inspire confidence from the congregation and the church executive staff and the executives at the NYC Department of Education.
Jacqueline pays attention to details and accuracy. Her knowledge and skills include familiarity with financial transactions such as Accounts Payable and Accounts Receivable.
As treasurer, she has worked well with church staff, volunteers, committee members, and the church's leadership – executive and pastoral board members to manage the church's finances and to attend to general bookkeeping, fundraising and tax responsibilities. Further, she provided oversight to collecting, sorting and recording the tithes and offerings after each service, as well as accepted donations on behalf of the church and recorded the amounts along with the donor's name for tax purposes. She attended meetings with the church executive staff to go over finances and stay aware of any upcoming expenses, events, or changes to the church's operation. She issued receipts for donations, kept detailed records of all financial transactions, deposited the funds into the church's bank account and maintained receipts for records.
She frequently encourages youths to stay out of trouble and focus on self-development. She loves to cook and bake for her family as well as her sons' friends.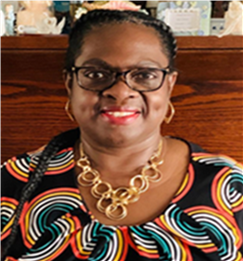 Heather Vincent Smith-Buckley, R.N., B.Sc., M.A.
Director
Read more about Heather Vincent Smith-Buckley, R.N., B.Sc., M.A.
"Benjamin Franklin said it best, 'The only thing that is more expensive than education is ignorance'. I have seen where education significantly improves lives for disadvantaged people.
That is one of the reasons why I'm committed to helping R.O.C.K. change lives through education. Education is the key out of poverty and it leads to joy, health and prosperity."
Heather Smith-Buckley, known as "Sister Ann" or "Aunty Ann", is a Registered Nurse who serves at the Albert Einstein Hospital – Division of Montefiore and as an Adjunct Clinical Instructor at New York University.
Heather was born and raised in Jamaica where she attended St. Hilda's Diocese High school. She is a woman of faith who has a love for her God, her family and others. While in Jamaica, her regard for children led her to work with the Jamaica Youth Service teaching elementary school aged children, at the St. Ann Parish Library, on book library mobiles and at the library buildings.
Heather's love and desire to care for others influenced her choice of nursing as a career. She earned her Bachelor of Science Degree in Nursing from the College of New Rochelle in New York and her Master of Arts Degree in Nursing from Columbia University also in New York.
Heather is married to Dr. Cosley Buckley, a pastor, whom she fully supports in ministry. She has two children and is a "mother" to many who have benefited from her motherly love and care.