Media & Photo Gallery – Scenes from the U.S.A.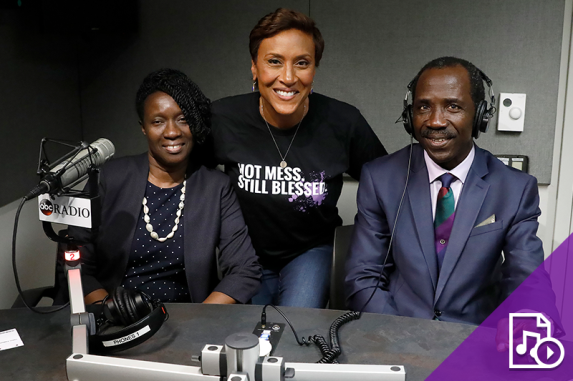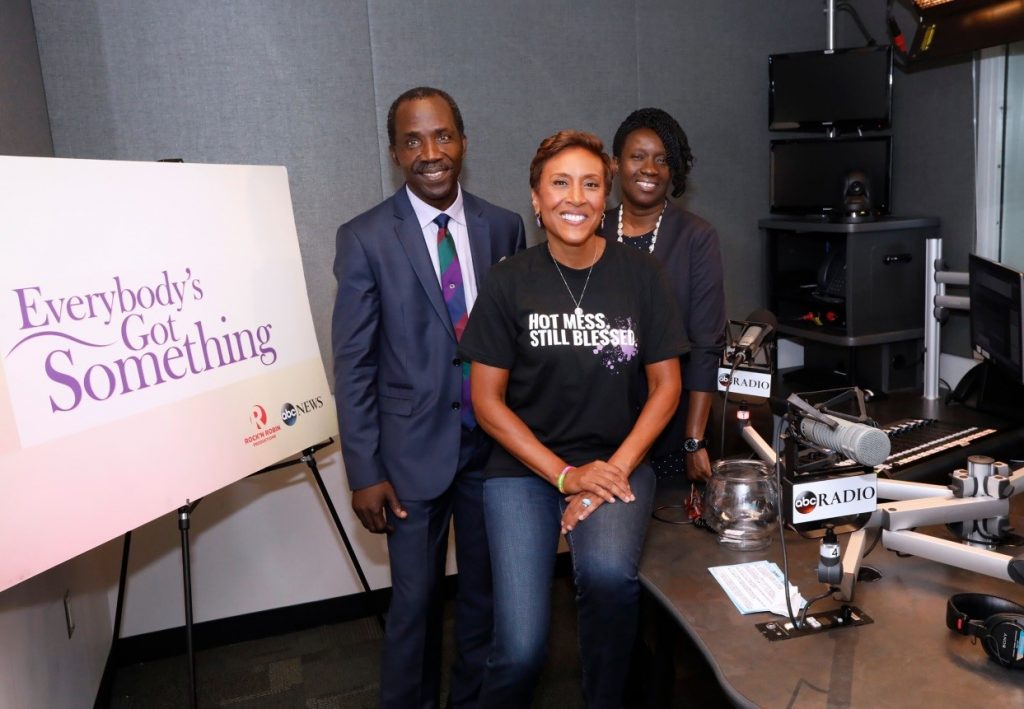 Carol and Sammy Kamara Featured On "Everybody's Got Something" Radio Show with Robin Roberts In ABC Studio August 2017
Episode #10: Your Incredible "Somethings" & Sammy Kamara
Robin Roberts: Everybody's Got Something
SEASON TWO FINALE: We have shared some amazing stories of resilience during the first two seasons of "Everybody's Got Something" — but until now, we've focused on people you probably know. This week, we focus on our listeners' own 'somethings.' Robin sits down with Sammy Kamara – a man whose story and awe-inspiring journey is one you must hear.
After growing up in a rural Liberian village, his parents sent him to live with his Uncle in a more populated area to learn English. What he didn't know – was that the uncle would turn out to be incredibly abusive and "rent" him out to others for labor. His uncle eventually shipped him off to the US to one of his friends without the knowledge or consent of Sammy's parents.
Sammy was eventually thrown out on the streets of the Bronx with nothing but a school ID as winter loomed on the horizon. Because of a classmate's kindness, Sammy ended up in the home of The Johnsons' – who taught him about faith, love and family.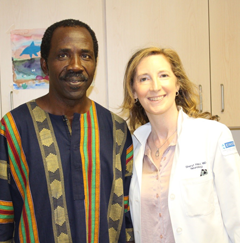 Sammy with Dr. Sheryl Haut, Neurologist Montefiore Hospital, Bronx, New York 2015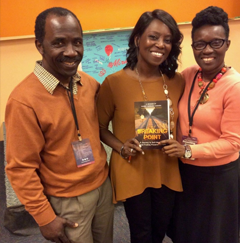 Sammy and Carol with Dr. Marlinda Ireland At Christ Church, New Jersey May 2018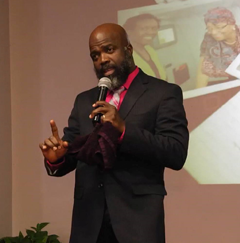 Kew Elliott, Pastor and Educator Master of Ceremony R.O.C.K. Anniversary 2013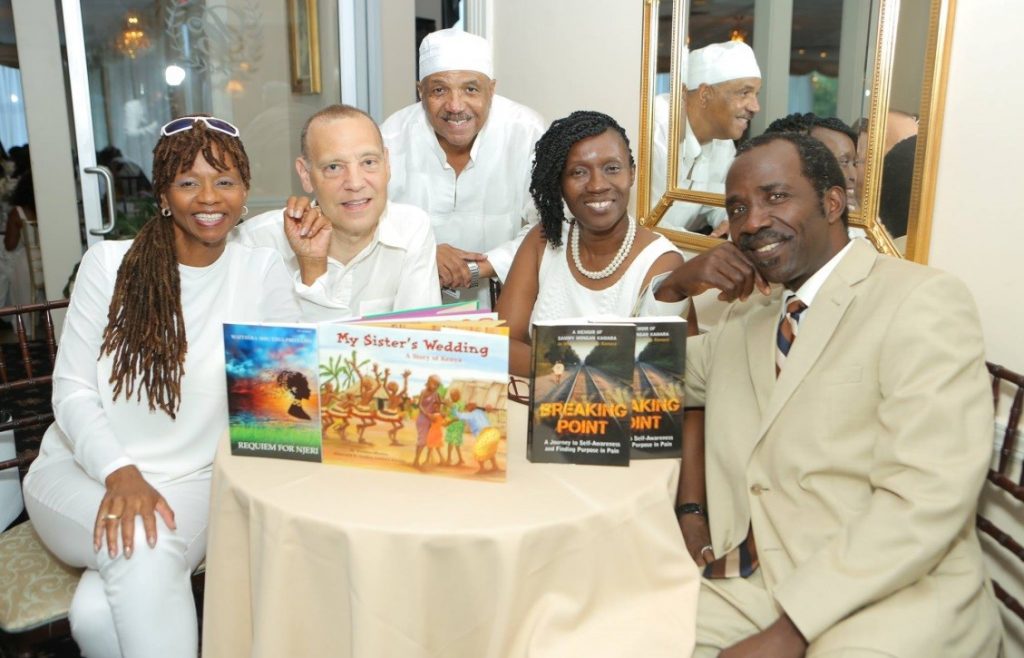 Sammy and Carol promoting Sam's Memoir
In New Rochelle, New York 2016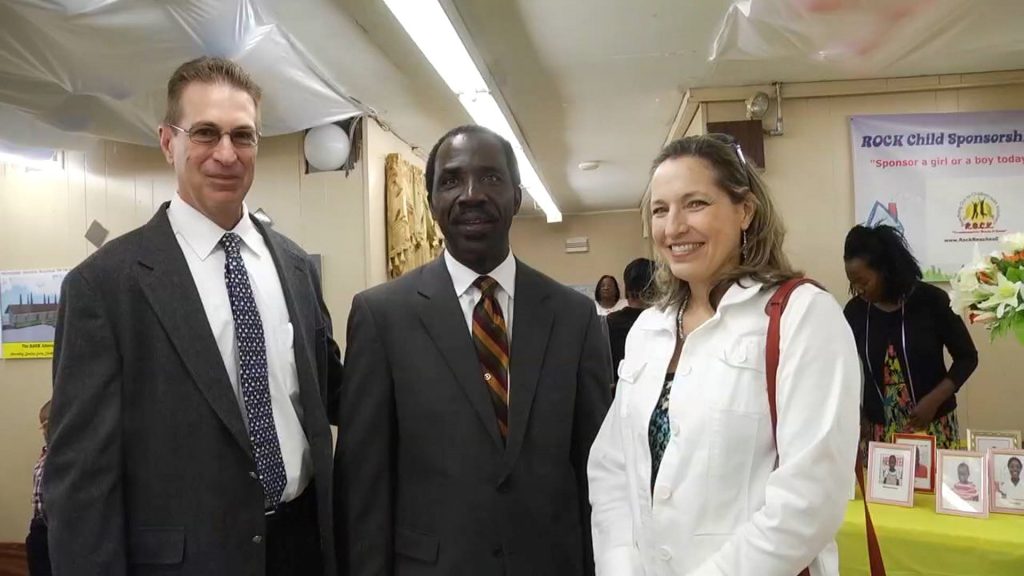 Sammy with Mark Cupovick (Vice President, NY Botanical Garden) and his wife
At R.O.C.K. Anniversary Celebrations, New York 2013
35 Years Working At New York Botanical garden
Staff Apppreciation 2015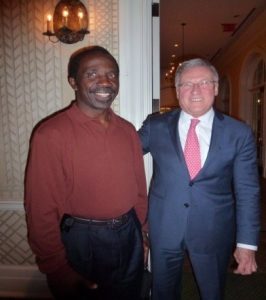 "35 years working at NYBG"
Staff Appreciation 2015
Sammy with Gregory Long (President)
New York Botanical Garden)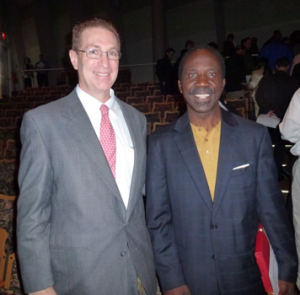 "35 years working at NYBG"
Staff Appreciation 2015
Sammy with Mark Cupkovic
(Vice President New York Botanical Garden)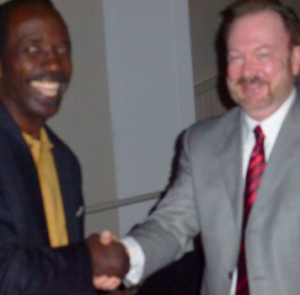 "35 years working at NYBG"
Staff Appreciation 2015
Sammy with J.V. Cossaboom
(Vice President New York Botanical Garden)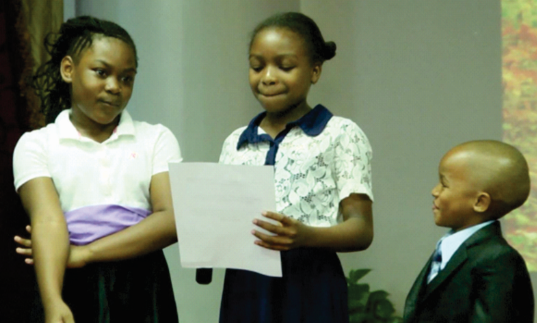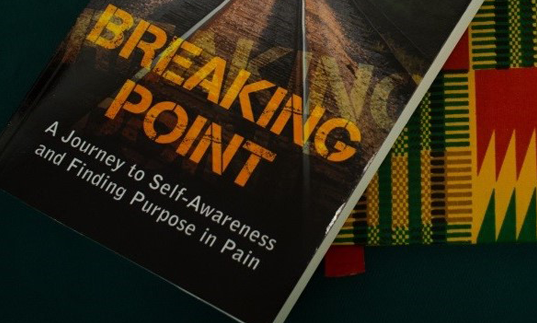 <–  Click to watch endorsement from
Gregory Long
President Emeritus
New York Botanical Gardens